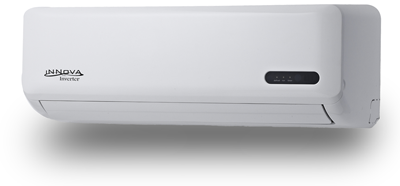 iNNova Inc. is a retailer and wholesaler company that sells and specializes in installations of ductless mini-split air conditioners. We pride ourselves to be the only company in Southern California that sells and installs their own brand air conditioners. All Innova parts and accessories are always readily available at our store.

Innova's Inverter Ductless Mini-Split A/C systems are ultra-quiet, energy efficient, and compact in size compared to most of the systems offered in the market today. The ease of installation makes it perfect for any home or business. We pride ourselves in providing friendly, consistent, and dependable service to all of our customers. We stand behind all our products by offering 1 year parts and 5 years compressor warranty to every system we sell or install, with extended warranties available. All warranties are 100% directly through us and we promise to always provide quick friendly service to every call. The person you talk to is the person that will be at your installation to make sure you get exactly what you need, as we never subcontract our installs to other companies. Come by to test and play with our A/C system at our showroom/warehouse located at: 2954 W Valley Blvd., Alhambra CA 91803. (626)823-2267

First time to this site? Use this quick guide...