---

Today energy efficiency and going "green" are the main focus for most appliances. All of iNNova's newest Ductless Mini-Split Inverter Air Conditioner systems are SEER 15 or higher, giving owners the edge of using less power while producing the same output. What is the difference between an inverter and non-inverter system? Rather than having to turn off and on the system when the set temperature is reached (which uses the most electricity), inverter systems allows the condenser fan and compressor to slow down rather than completely shutting off. The inverter system's abilitiy to vary its speed allows it to be signifcantly more energy efficient and quiet (for both indoor and outdoor unit) As quoted in a government article:

"Replacing a 1970s vintage, central heat pump (SEER = 6) with a new unit (SEER=12) will allow the use of half the energy to provide the same amount of cooling, cutting air-conditioning costs in half."(energysavers.gov)

In addition to the energy efficiency, Innova's inverter ductless mini-split air conditioners are 15% - 20% smaller in size and ultra quiet compared to the non-inverter systems.
---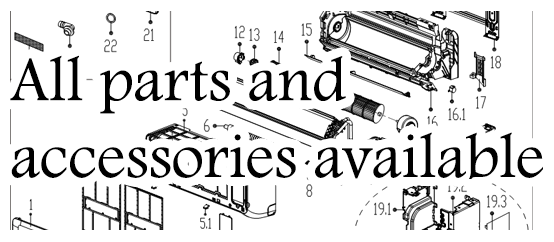 As the sole owner of the Innova brand, we carry all parts and accessories for all air conditioners we sell. Spare parts such as extra remotes, filters, motors, and PCBs are always readily available at our store. In the unlikely chance of needing repairs or parts for any of our systems after the standard 1 year parts and 5 years compressor warranty, simply call and we can have the part you need within 24 hrs. In addition, all warranties are conveniently directly through us.
---

Benefits of Ductless Mini-Split over central and window air conditioners.
Easier and more fexible installation: The only thing mini-split air conditioner installation needs is a 2" - 3" hole drilled through to the outside of the house. Everything is completely sealed after installion. On the other hand window A/Cs requires closing up a window or making a hole the size of the unit to fit through. Central A/C will need to open up your entire ceiling to run ductings all around.
More energy efficient: Mini-split air conditioners, especially the inverter type, are generally more energy efficient when compared to any type of window A/Cs. Central air conditioners requires turning on the entire house even when you're home alone. Even just using your central system for a week or two can easily rack up your month's electricity bill. Mini-split air conditioners gives the owner the ability to turn on a single room at a time. This is the reason why over 50% of our customers who install our mini-split air conditioners already have central system in their house.
Ultra quiet operation: Our inverter model is so quiet that even recording studios have our system on during work hours. Not only is the indoor unit quiet enough for anyone to easily fall asleep with it on, the ultra quiet outdoor system can be confidently installed anywhere without bothering anyone nearby, including your neighbors. Window air conditioners are so loud most people are unable to fall asleep with it on. Central A/C on the other hand have very quiet vents but extremely loud condensers that some neighbors will complain if installed to close to their bedroom windows.
---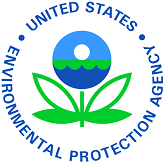 On December 20th, 2006 the United States Environmental Protection Agency announced that by January 2010...

"R-22 may not be used in new equipment. As a result, heating, ventilation and air-conditioning (HVAC) system manufacturers may not produce new air conditioners and heat pumps containing R-22".(epa.gov)

The reason for R-22 refrigerants (more commonly known as "freon") to be phased out in the U.S. is because of its ozone depletion potential and its inefficiency when compared to the new R-410a refrigerant ("Puron"). All of iNNova's split AC systems come pre-charged with the new R-410a refrigerant which not only contains an ozone depletion of ZERO, but is also more energy efficient.
---

All of iNNova's Split AC Systems include both cooling and heating meaning the system will be useful year round. The energy efficiency for the system applies to both heating and cooling mode. The following chart shows the cooling and heating capacity for each of our systems.

Please Click here for a complete model specfication chart.
---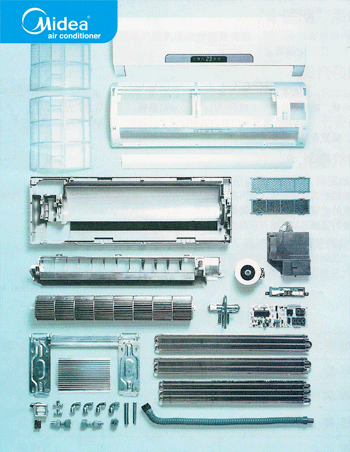 Founded in 1968,

is renowned as a sizeable conglomerate that specializes in the manufacturing of household appliances and sets foot in relevant fields of real estates and logistics. It is now one of the largest white household appliance production bases and export bases in China. Midea factories has produced for many brands such as Toshiba, Samsung, Frigidaire, GE, Whirlpool, and Kenmore.

Midea formally entered into the household appliance industry in 1980, and started to use the brand name of Midea in 1981. Today, Midea Group has up to 100,000 employees and owns over ten famous brands in various industries, namely Midea and Welling Motors. Apart from its headquarter in Shunde, the Group has established production bases scattered in Guangzhou, Zhongshan, Wuhu, Wuhan, Huai'an, Kunming, Changsha, Hefei, Chongqing and Suzhou, etc.
Please
click here
to link to

's website