---

Today energy efficiency and going "green" are the subject matter of the latest technology advances. All of iNNova's split air conditioner systems are SEER 15 or higher or higher, giving owners the edge of using less power while producing the same output. As quoted in a government article:

"Replacing a 1970s vintage, central heat pump (SEER = 6) with a new unit (SEER=12) will allow the use of half the energy to provide the same amount of cooling, cutting air-conditioning costs in half."(energysavers.gov)

In addition to the energy efficiency of mini-split air conditioners, many home owners would like to find alternatives to central air conditioners. The reason being central air conditioners require the whole house to be cooled or heated when turned on even when only a single room is being occupied. Mini-split air conditioners on the other hand lets you select which rooms to be turned on which would save owners a lot of money in the long run.
---

All of iNNova's Split AC Systems include both cooling and heating meaning the system will be useful year round. The following chart shows the cooling and heating capacity for each of our systems.

Please Click here for a complete model specfication chart.
---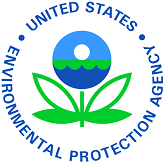 On December 20th, 2006 the United States Environmental Protection Agency announced that by January 2010...

"R-22 may not be used in new equipment. As a result, heating, ventilation and air-conditioning (HVAC) system manufacturers may not produce new air conditioners and heat pumps containing R-22".(epa.gov)

The reason for R-22 refrigerants (more commonly known as "freon") to be phased out in the U.S. is because of its ozone depletion potential and its inefficiency when compared to the new R-410a refrigerant ("Puron"). All of iNNova's split AC systems come pre-charged with the new R-410a refrigerant which not only contains an ozone depletion of ZERO, but is also more energy efficient.
---

Each of iNNova's split air conditioners is equipped with its own remote control. The remote is use for temperature adjustment, fan speed, mode setting, and swing position. Special features also include 24 hour timer-off and 24 hour timer-on function. Simply set the unit to automatically turn off after you fall asleep on warm nights or turn on before you wake up on cold mornings to save time and money.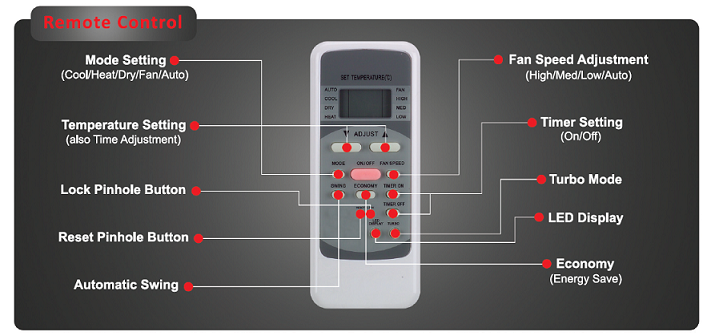 ---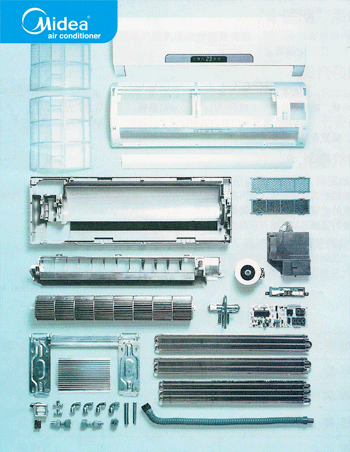 Founded in 1968,

manufactures many appliances for reputable brands such as Samsung, Whirlpool, GE, Kenmore, Frigidiare, and Carrier. With over 100,000 employees, they are renowned as a sizeable conglomerate that specializes in the manufacturing of large and small household appliances. It is now one of the largest household appliance producer based in China.

As a distributor of Midea, we hold a $20,000,000.00 Liability Insurance issued by Midea Air-Conditioning & Refrigeration Group through Allianz General Insurance Ltd., Policy # 101-1-306-15-000004-000-00.
Please
click here
to link to

's website
---

Auto Restart Function - When the system is powered off, the unit automactically saves the user's function settings. This allows the previous settings to be restored when the unit is turned back on.
Bi-Directional Air Flow - In cooling mode the air vane opens counterclockwise, which directs the air horizontally. This allows rapid and evenly distributed temperature fall. In heating mode the air vanes opens clockwise, which directs the air towards the floor. This allows rapid and evenly distributed temperature rise. In addition, the user my manually change the direction of air flow in any mode via the remote control provided.
Turbo Mode - This function allows the system to reach the preset temperature in the shortest amount of time.
Sleep Mode - This function allows the user to set timers for the system to be automatically turned on/off. The unit may be set to turn on or off in 20 minutes to 24 hours. This enegy saving function is perfect for hot nights and cold mornings.
LCD Display - The panel of the indoor unit provides an LCD display which allows the user to clearly see the preset temperature and mode of the system in the dark. The user has the option to turn off the display via the remote control provided.
Temperature Compensation - Ceiling temperature is often higher than floor temperature. This function helps eliminate the temperature difference creating an all around balance sensation.
Active Carbon Filter - Being made of active carbon and electrostatic fiber filters, this feature eliminates certain kinds of odors such as ammonia (NH3) and deactivates harmful chemical gases such as formaldehyde (HCHO). By forming positive positions on the filter's surface, eletrostatic fiber filters trap small dust particles, smoke, and pet fur to help prevent allergic reactions.